Posts Tagged 'avie'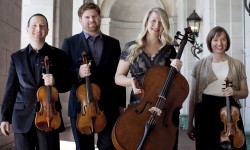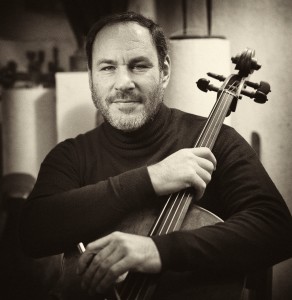 The Cypress String Quartet (Cecily Ward, violin; Tom Stone, violin; Ethan Filner, viola; and Jennifer Kloetzel, cello) is pleased to announce that on May 13, 2014 AVIE Records will release their new album
Schubert: String Quintet and Quartettsatz
, recorded in collaboration with the Quartet's good friend and renowned
cellist Gary Hoffman
in January 2013 at Skywalker Sound.
Read the complete press release here

Check the "Buy Album" drop-down menu below the cover art at right for available purchase options.
TRACK LISTING: Click to Stream Samples
The Cypress String Quartet debuted on AVIE with a recording of their namesake work, Dvořák's "Cypresses" coupled with the composer's expansive G major Quartet, No. 13 (AV 2275), "a lovely performance," according to International Record Review. The Czech composer features again in the ensemble's American Album with his beloved "American" Quartet, which shares the program with Barber's String Quartet, featuring the famous Adagio central movement,"Two Sketches Based on Indian Themes" by Charles Griffes, and the single-movement Lento assai by Pulitzer-prize winning composer Kevin Puts. This recording is a stunning appreciation of the American spirit from 1893 to the present. - See more at:
www.avie-records.com
SAMPLES / TRACK LISTING
Reviews
Examiner.com
11/16/2011
by Stephen Smoliar, Classical Music Examiner
Last week saw the release by the Cypress String Quartet (violins Cecily Ward and Tom Stone, viola Ethan Filner, and cello Jennifer Kloetzel) of their latest CD on their own label. The recording is entitled The American Album; and it provides three markedly different perspectives on what we might call "American" music from three decidedly different eras of our country's history. What makes those perspectives interesting, however, is that each of them has its own form of European connection. Read more...
Antonín Dvořák: Cypresses | String Quartet No.13 in G Major, Op.106
The acclaimed Cypress String Quartet plays the cycle of miniatures, inspired by unrequited love, from which the ensemble takes its name. More than three decades after writing Cypresses, Dvořák had turned from lovesick to homesick; a masterful demonstration of the intimate conversation of chamber music, the G major Quartet is also a song of thanksgiving for the composer's return from the US to his native land. Previous discs from the CSQ have been praised by Gramophone for the ensemble's "intoxicating and lyrical" playing and "sheer instrumental mastery."
Available February 26, 2013
on Avie Records
SAMPLES / TRACK LISTING