Summertime! and it's already almost over.
August 18, 2012
Ethan Filner
And somehow, suddenly, it's the middle of August!
What a year it's been and what a year we have to look forward to. This past Spring we played the World Premiere of Philippe Hersant's String Quartet No.3 at our 13th Annual Call & Response concert in San Francisco; we played at the Upper-West-Side Apple Store in NYC to celebrate the then-recent release of the Beethoven Late Quartets box set, with a dash of The American Album thrown in for good played a free concert for a fantastic group of kids and their families in a gritty Lower-East-Side neighborhood on Simone Dinnerstein's Neighborhood Classics series - you can see us do some of our handy outreach and performance in this great segment from "Nueva York" that ran in June, spotlighting Simone's series. (Jump to the segment here.)
And THEN we spent two weeks in Sitka, Alaska performing in the Sitka Summer Music Festival with its new Artistic Director, cellist Zuill Bailey; fab violinist Kurt Nikkenen & all the other artists. In between rehearsing for and performing the 6 concerts we participated in as Sitka's first ever pre-formed, professional String Quartet to attend in its 41-year history, we enjoyed some great chill time kayaking, hiking, fishing and eating some truly amazing Alaskan cuisine. Read our fishing hosts' blog account of their weekend on the water with us and Check out a few of the amazing vistas we captured from that gorgeous part of the world: (view the "complete" Sitka 2012 album on my facebook page here)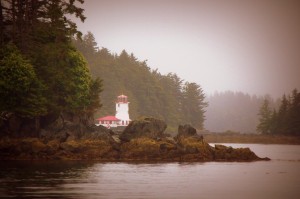 We went our separate ways for a couple of weeks of personal vacation time after Sitka, and when we came back together we set right to work preparing for the intense week of recording of music by Dvorak we did at the end of July at Skywalker Ranch in Marin County. The disc will be released in early 2013 and features Dvorak's massive, gorgeous String Quartet in G Major, Opus 106; and his wonderful set of 12 beautiful love songs (originally a set of 18 for voice and piano that he composed years earlier) called "The Cypresses," the work from which we took our name 16 years ago when the Cypress String Quartet was founded.
In the 2012-13 season we'll welcome our new executive director (the suspense is horrible!) and expand our Salon Series from last year's 6 concerts in 2 venues to this year's 9 in 3, including two new spaces in San Francisco and Los Altos Hills. Learn more about the Salon Series here. We're heading to Europe for a couple of weeks in September, can be seen at UC Berkley's "Fall Free for All" on September 30th, and we'll be world-premiering Elena Ruehr's 6th Quartet in San Francisco in October.
Comments are closed.